A Brief Overview of Wachemo University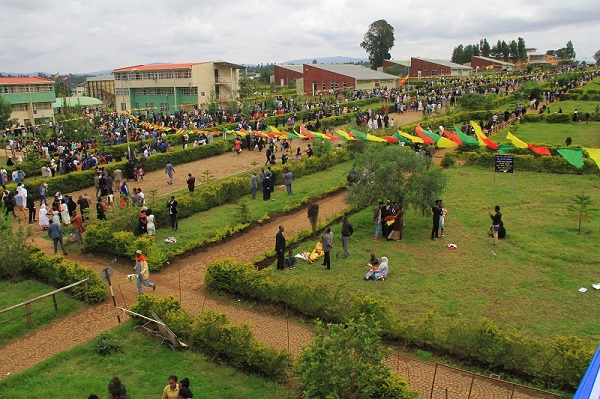 Wachemo University (WCU) is one of the public higher educational institutions, which was established in 2009 G.C. It is located 232 km southwest of Addis Ababa, at Hosanna town in the area of over 200 hectares.
The University commenced its function in 2012 admitting 538 students in 12 departments under 4 colleges. Currently, the University has admitted over 18,400 students in regular and continuing education programs in 48 departments under 6 Colleges, namely:
1. Engineering and Technology
2. Natural and Computational Sciences
3. Medicine and Health Sciences
4. Agricultural Sciences
5. Business and Economics, and
6. Social Sciences and Humanities.
In addition to these, the university is going to launch 10 new programs in undergraduate level and 6 programs at MA/MSc level in 2019/2020 academic year.

The University has 957 academic staff (from these 36 are expatriate academic staff) ,39 technical support staffs and 808 administrative support staff totaling 1029. In terms of the profile of the full time academic staff, 4(0.72%) are PhD holders, 258(47%) are MSc/MA holders and 133(24%) are BSc/BA holders. In addition, 159 (117 for MSc/MA, 42 for PhD) academic staff are on study leave. In other words, the percentage proportion of teaching staffs with PhD, Msc and Bsc are 1:55:24 percent respectively. However, by 2020, the University has set a target to increase this to 30:70:0 percent.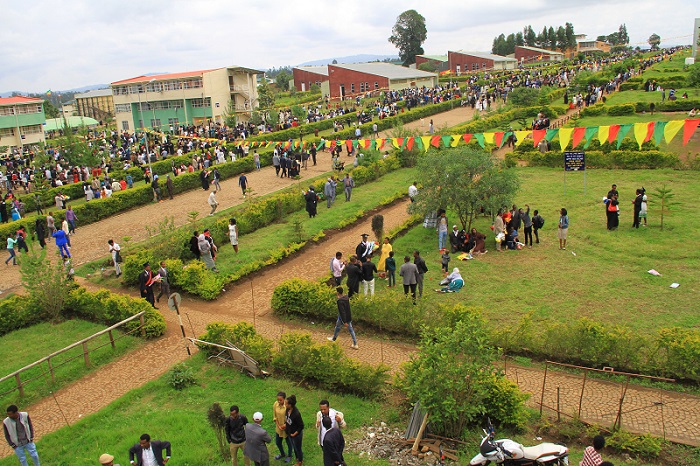 Furthermore, the university has launched its branch campus at Durame town (Kambata Tambaro Zone) about 60Km away from the Main campus, Hosanna. from On the top of that the university has one teaching hospital: Nigist Elen Muhamad General Hospital which is found at Hossana town. .
Finally, all the community members of WCU with their profundity and commitment are playing immense role to achieve the national growth and transformation plan (GTP) via the university's vision, mission and goals. .
The University has been working hard in teaching, research and community services for the last five years. It has been awarded the prize of "Best achieving University" for three successive years, from 2013-15 academic years, among the newly established third generation Universities of Ethiopia.